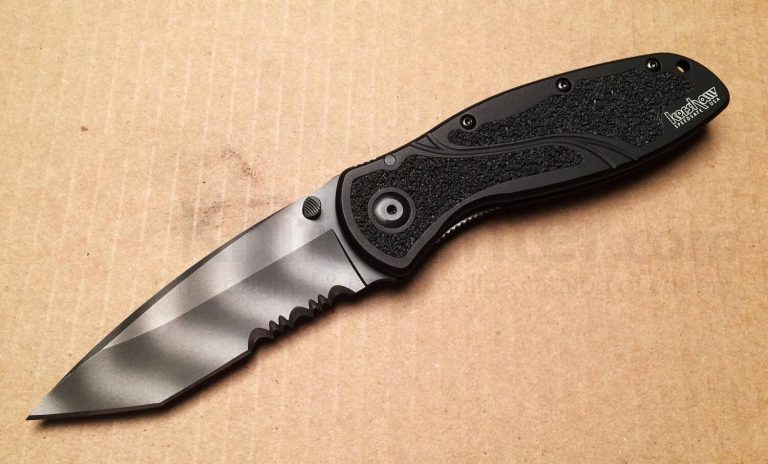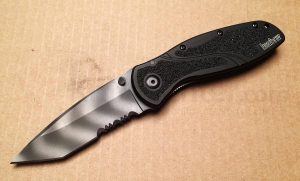 Pros: The blurs opens quickly and efficiently because of its SpeedSafe torsion bar system, which also allows for one-handed opening. It has an excellent grip even in wet conditions because of thin rubber inserts on the handle. The blade strength is superb and stays sharp even after a lot of abuse.
Cons: The thumb button is a little small, but for the vast majority of users it will be alright. The pocket clip is a bit tight making it sometimes harder to pull out from your pocket.


In Depth review of the Kershaw Ken Onion Tactical Blur Knife
The man behind the blade
Let's start off with a little introduction about the man behind the blade. The man makes the knife and not the other way around. A master of his trade, Ken Onion designed the Kershaw Blur Tactical Knife. He is one of the most sought out after custom knife maker in the industry. He has made custom knives that are found in the pockets of many collectors as well as in the pockets of his customers. Currently, he works at Kershaw designing a selection of knives for them. He is directly involved throughout the design and manufacturing process to ensure that each knife that is made meets his high standards. This one of the many knives he has made that features the patented speed secure torsion bar system.
Unique Features
This sleek black tactical knife comes Speed Safe equipped. This means that it has a one-handed release for the quick and safe opening. It lets users deploy the blade with the left or right hand.T he is useful during sporting and work situations where opening the knife one handed is safer and more comfortable, such as when fishing, hunting or when the other hand is occupied merely. Plus in an emergency chance are that you do not have both hands free so that this feature will come in handy.
A little information on the blade
The blade is made of high-quality Sandvik 14C28N stainless steel blade that offers high tensile strength and corrosion resistance so that you can be sure it last through many uses. The last thing you would want is for your knife is to break when you need it.
Handle
The handle and casing itself are made from anodized aluminum to give you a solid frame and grip that you need to hold your knife safely. The handle features advanced materials that are designed to prove a secure grip every time even under extreme conditions. It features Trac-tec grip tape inserts that provide the user with extra traction to keep the knife securely in your hand.
>>> Click here to see ratings, reviews, specifications, and prices on Amazon < < <