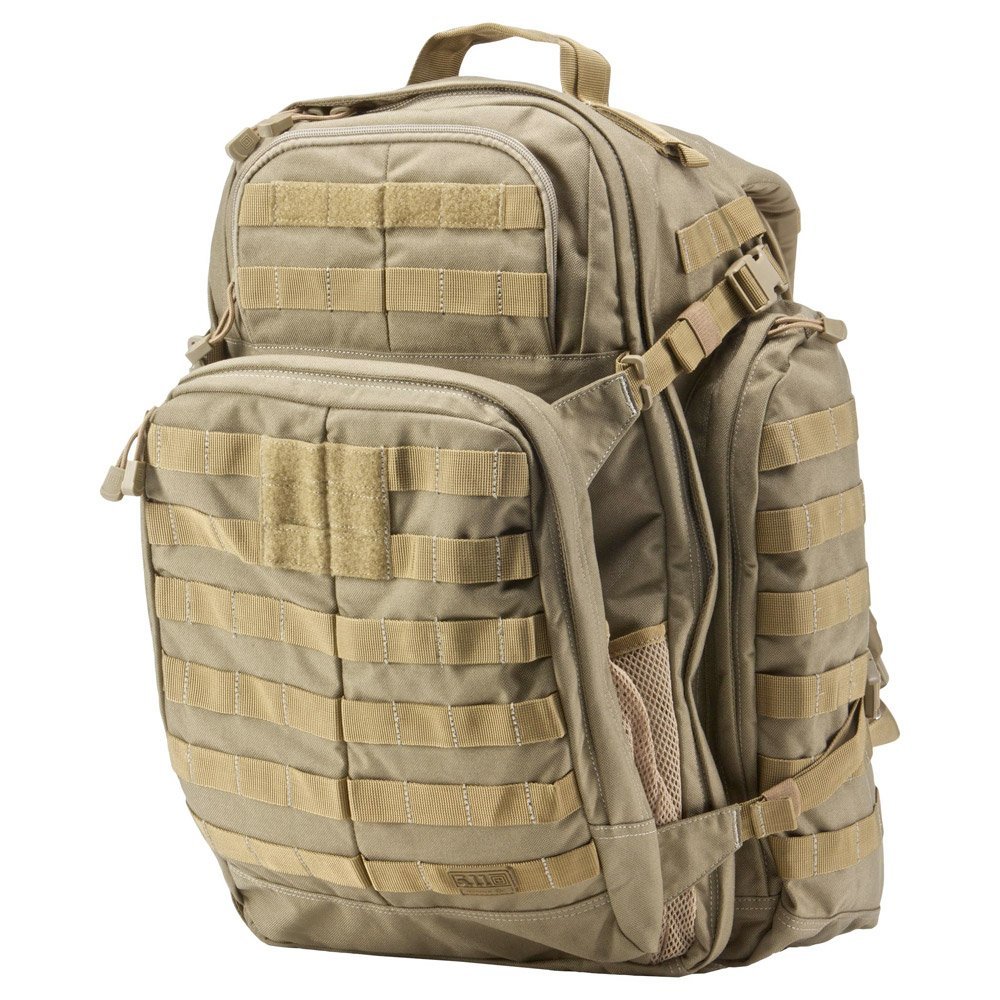 Tactical backpacks are most commonly used by our armed forces to carry their tactical gear needed for different military tasks. These tactical bags are highly regarded for their extreme durability and reliability. They are generally larger than normal backpacks and have special compartments including compatibility with hydration systems.In the military these tactical backpacks are used on expeditions, marches and patrols and practically every job where the soldiers need to carry a few tools with them. The military also calls these military backpack or assault backpack. Civilians use them in different activities like camping, hiking, backpacking, fishing and outdoor excursions in general.
I know that your priority is to get yourself a tactical backpack and go straight into the outdoors so I have created the ultimate guide that includes everything you would need to know to help you find the best tactical backpack.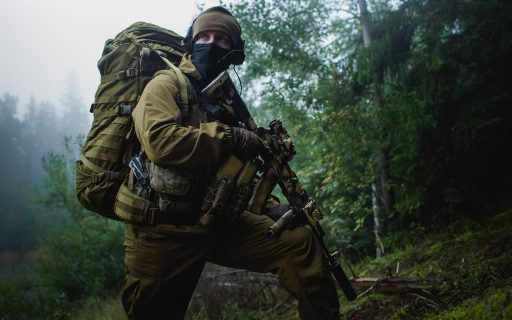 Features that make a Tactical Backpack "tactical"
Tactical bags have special qualities which differentiate them from other "normal" backpacks. They were made with the idea that they will be used by the military and police personnel on tactical missions and excursions. Hence, they are compact in size which in turn gives the wearer greater mobility. Another great feature of tactical backpacks is the amount of separate compartments that they have to hold all the different tactical gear that are used by the soldiers and policemen/policewomen. Most of these assault backpacks also have side pockets which make it easier to access some gear without having to remove the backpack.
This table details specific individual features you should pay attention to when choosing the best tactical bag.
| | |
| --- | --- |
| Feature | Purpose |
| Padded straps | Promotes comfort and prevents straps from digging into shoulders |
| Padded back | Promotes back comfort and prevents objects in pack from digging into back |
| Sternum strap | Additional support around your chest to hold back pack in place |
| Compression straps | Compresses load so weight is balanced and dispersed evenly for maximum comfort and to prevent back pain |
| Hydration compartments | Holds water for later use |
| Waterproof | Unaffected by rain/water |
| Padded pockets | Used to safely carry fragile items such as laptops or sunglasses |
| Concealed compartments | Special pouch to hide contents |
| Drainage holes | Makes it easy to drain liquid from pack |
| Quick-access pockets | Pockets used to store stuff that can be easily access without removing backpack |
| Laptop compartments | Safe storage for Laptops |
| Tear-out medical pouches | Offers quick access to first-aid equipment |
| Ambidextrous | Can be used by both left and right handed people |
| Mesh pouches | Makes it easier to organize your gear |
| Attachable pouches | Gives an option to add extra storage |
| Covered zippers | Provides additional protection against rain |
| MOLLE compatible | Has compatibility with MOLLE accessories |
Many of these features are not necessary but are great additions that you can have on your tactical backpack based on what you would want.
Consider the size of your Tactical Backpack
You see when backpacks are constructed differently hence the amount of tactical gear that they can hold will vary greatly. This means that instead of looking at the dimensions of the backpack you have to look at how much volume it can store according to the manufacturer.
Tactical Backpack manufacturers generally list the volume that their bags can hold in inches or litres .To be clear this measurement includes all the space in the bag including the space taken up by pockets or compartments but for backpacks with externally attachable pooches you have check if the volume includes those are not.
A tactical backpack will be considered as large when it holds 45 litres or more and packs which hold less would considered small.
To give you a better idea of how much gear it can hold you should keep in mind that when they determine how much volume of the bag has they fill it up with small plastic balls and then count the volume of it together. In the real world our gear don't fit in so nicely together hence the military backpack will hold much less that its stated capacity.
Factors that Affect The Tactical Backpack's Strength and Durability
Tactical Backpack Material
Tactical backpacks are made from two different types of materials: Nylon or Polyester. Each material has its own benefits and will affect the backpack in its own way.
| | |
| --- | --- |
| Nylon | Polyester |
| Very strong | Not as strong |
| Very resistant to abrasions and tears | Not as resistant to tears and abrasions |
| Absorbs water | Absorbs some water |
| Fast-drying | Slower-drying |
| Resistant to Mildew | Resistant to Mildew |
| Flexible material | Slightly flexible |
| Slightly UV resistant | Highly resistant to UV |
Backpack Fabric Weave Style
Just as how the material used to make the tactical backpack affects the durability and strength of the backpack so can the method of weaving the material can affect them. Most tactical backs utilize a basic diagonal weave as it is a tried and trusted method which enhances and protects the bag from tears and abrasions.
Ripstop Fabric
There are "ripstop fabrics" which has a regular grid pattern of heavy threads sewn in to the fabric at regular close intervals. This thick threads help prevent a tear from spreading and hence this weave is especially strong and resistant to tearing. Nylon Ripstops are being increasing used by backpack manufacturers
Cordura and Kodra Fabric
Cordura is an "air treated" nylon fabric created by Dupont.Kodra is a similar fabric produced by Olon Intl in Korea. The texture of this fabric is rough and fuzzy, which creates great abrasion resistance .The weave uses thicker fibers which gives it superior strength and resistance to tearing but it has a downside which is that it makes the tactical backpack heavier because of its thickness. Pound for Pound it is not as durable as nylon rip stop but it is heavier and more durable per square inch.
Oxford Weave
Oxford Weave is a smooth, linear wave found in seatbelts in cars. This weave is not very strong or resistant to tearing it is important that this type of weave should be avoided if backpack strength is important to your needs.
Backpack Material Density (Denier)
When deciding which backpack to buy an important consideration is to measure the fabric weight. Fabrics come in a wide range of weights and it has a great impact on the backpack's strength, durability and weight.
The measure meant used to measure fabric weight is "Denier". A denier is a unit of fineness of yarn equal to one gram per 9000 meters of yarn. In general, the higher the denier, the greater the strength, durability and weight of the material.
Tactical/Military/Assault Backpack Video Look
Conclusion
The features of a tactical backpack make them great for weekend trips, hikes and of course for military and police personnel hope this guide gives you everything you would need to help you to purchase your best tactical backpack. If you would like to see anything more or would like us to add any more tactical backpacks to this list then please leave a comment below.