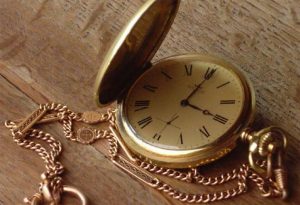 "Hey man, what time is it", a sentence most of us hear every day while walking on the streets or while browsing shopping items in a superstore. Keeping track of time has never been easier as you see every other person wearing a wrist watch, with ranges and prices varying from one extreme to another. In a few cases, the price of a wristwatch worn by a rich man might be more than the entire monthly budget of a middle-class income person. Such is the perception of wearing branded and high priced watches developed over the years. But was this always the case? Were watches always meant to be status symbol rather than a time telling device? Let us take a look at a brief history of how watches evolved over the years.
These days, meticulously crafted and highly detailed wrist watches have become more than just time telling devices. They are a bold fashion statement, a quality investment passed down through generations and a reflection of good taste and culture. Also, the wide availability of phones and tablets (both can fulfill the primary purpose of a watch) means that wrist watches have now become as much a symbol of status as something to tell time.
However, if we look at the history of watches, we are inclined to believe that the concept of a watch was not common until 16th century when Peter Henlein, a German locksmith, invented the first watch. This watch worked as a mechanical device, supported by mainspring and balance wheels to support its functionality. Another 500 years passed by and further models were invented which were mere simple modifications to the same mechanical model used by Henlein. However, the real transformation came in 20th century when 'quartz' watches were introduced which ran on electricity and kept time with electromagnetic pulses.
Talking specifically about the history of wristwatches, the history dates back to 16th century when Robert Dudley, 1st Earl of Leicester, gifted an 'arm watch' to Elizabeth 1 of England. However, other studies name Patek Philipe as the creator of first wrist watch in 1868. No matter which study you rely on, a common phenomena regarding wrist watches is the fact that it was not until early 20th century when men first started wearing wrist watches because until then they were viewed as only a feminine accessory. Many men were quoted as saying that 'they would rather wear a skirt than a wristwatch', which highlights how disdained they felt about the concept of wearing a wristwatch.
So, how did the men eventually accept the concept of wearing a watch over their arm? As a matter of fact, the concept of men wearing a wrist watch did not develop out of fashion or a cultural trend. The need for men to keep track of time first emerged in battle field when Constant Girard developed a concept of wrist watches for German naval officers and manufactured 2,000 wrist watches in 1880. Since pocket watches were bulky and carrying them interfered with battle activities for the soldiers, wristwatches were distributed to officers and this marked the first significant commercialization of wrist watches as people started to get rid of their perception of this being a feminine accessory. A few years later, Louis Cartier developed what was known as 'Santos' wristwatches in response to Alberto Santos' (a pilot) demand of being able to allow him to keep track of time while keeping both hands on the control during the flight.
Time moved on and came the era of World War I where soldiers of the Allied troops were equipped with range of models of wristwatches, often termed as military watches, in order to facilitate time keeping without using their hands, in order to maintain their focus on battle ground activities. Though these watches were large and had the crown at 12 o'clock position just like a pocket watch, the use of these watches quickly made pocket watches out of fashion. By 1930, over a decade after the end of World War I, public perception had changed and the use of wristwatches increased dramatically with only 1 pocket watch to be seen for every 50 wristwatches. The use of wrist watches during this era also provided opportunities for various companies to explore this market and one of these companies did it pretty well: Wilsdorf & Davis Ltd, which was founded in 1905 and was later renamed to the famous 'The Rolex Watch' in 1915, a brand that probably comes first to our mind even now when thinking of watches.
In the final years of the war, numerous models came to light as companies competed more on design and features to not only improve the appearance, feel and comfort of watches but also to enhance the resistance of watch against dust and water. The features kept improving until 1926 when Rolex introduced the first ever version of a water proof wristwatch, the Oyster. Later in 1957, different models of electric watches were introduced which ran on an electrically powered mechanism and were much more advanced than the previous versions available.
To sum it up, the journey of watches has seen eras where these were scarce and used limitedly by women to periods where more and more people started appreciating the concept of watches. Currently the wide spread availability of watches caters to needs and demands of every single individual. What was created out of necessity has transformed into a status symbol with few watches now worth thousands and millions of dollars.